Striim for Azure Data Lake Storage
Continuous, Real-Time Data Movement
Move Real-time Data to Azure Data Lake Storage From a Wide Variety of Data Sources
Striim simplifies the real-time collection and movement of data from a wide variety of sources, including enterprise databases via log-based change data capture (CDC), cloud environments, log files, messaging systems, sensors, and Hadoop solutions into Azure Data Lake Storage.
The Striim solution enables Azure Data Lake Storage customers to quickly build streaming data pipelines choosing their desired data latency (real-time, micro-batch, or batch) and enrich the data with additional context. These pipelines can then support any application or Big Data analytics solution, including Azure SQL Data Warehouse and Azure Databricks, that uses Azure Data Lake Storage.
Why Striim for Azure Data Lake Storage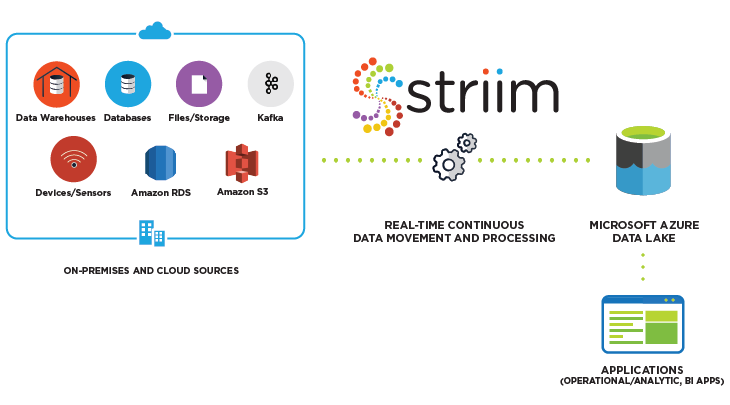 Striim offers a secure, reliable, and scalable service, running in the Azure Cloud, for real-time collection, preparation, and movement of unstructured, semi-structured, and structured data into Azure Data Lake Storage. It supports major databases with non-intrusive CDC capabilities including Oracle, SQL Server, HPE NonStop, MySQL, MongoDB, Amazon RDS for Oracle, Amazon RDS for MySQL.
While the data is streaming, Striim enables in-flight processing and enrichment before delivering to Azure Data Lake Storage, enabling customers to store the data in the right format without inefficient batch ETL cycles, and helping them to accelerate access to processed data in their cloud environment. Striim's wizard-based, drag-and-drop design interface speeds deployment and time-to-value for Azure solutions.
Continuous Migration to Azure Data Lake Storage Gen 2
Continuously move and deliver real-time data from ADLS Gen 1 and Blob Storage to ADLS Gen 2
Run the old and new systems in parallel for a phased, zero downtime transition to the new environment
Create a hybrid multi-master system with up-to-date, enriched, and filtered data for seamless migration
Prevent data loss with built-in validation for data consistency between old and new environments
Receive real-time alerts when old and new systems are not in sync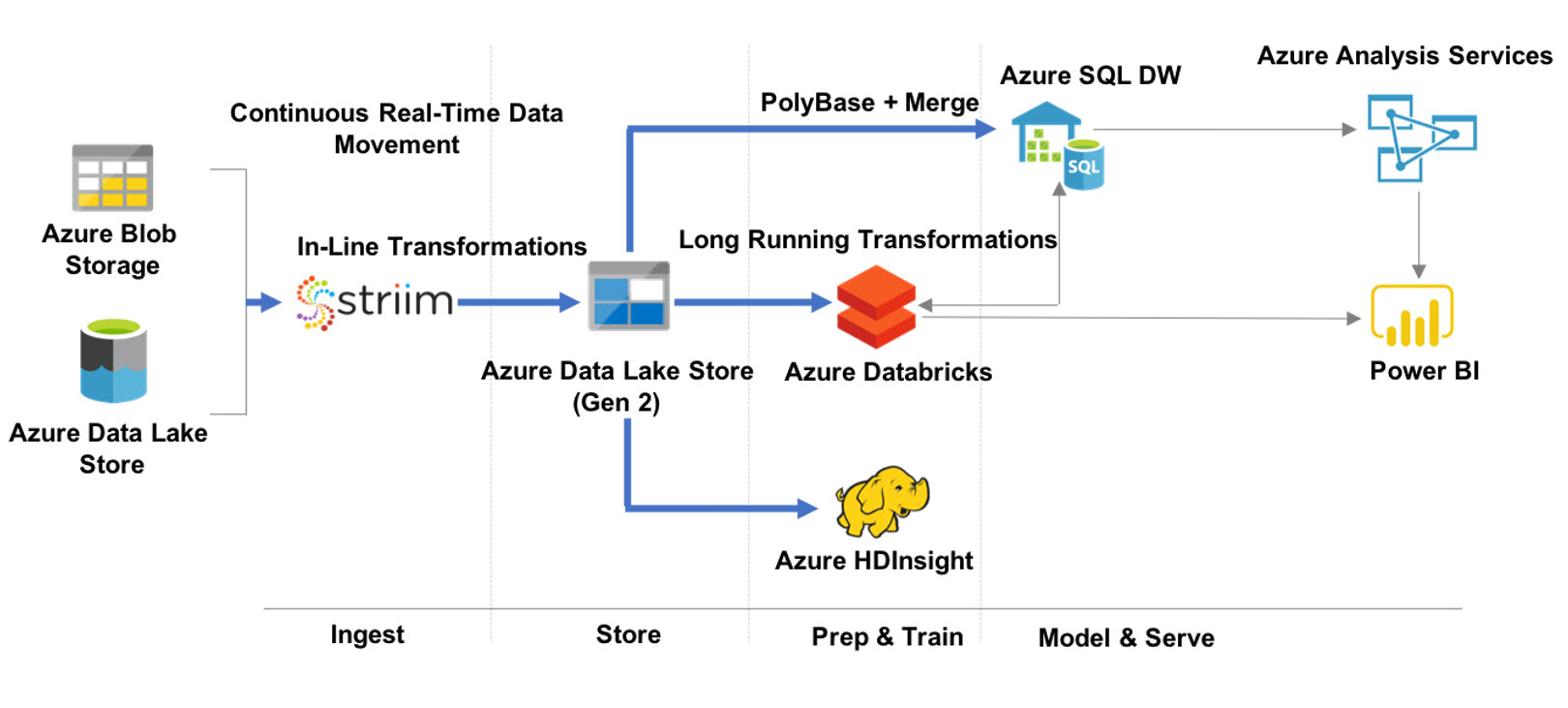 Getting started is easy. Sign up for a free trial or talk to a cloud integration expert.