Solutions Review highlights the data analytics upgrades to Striim's v3.6 end-to-end streaming integration + intelligence platform in this Data & Analytics Week in Review round-up.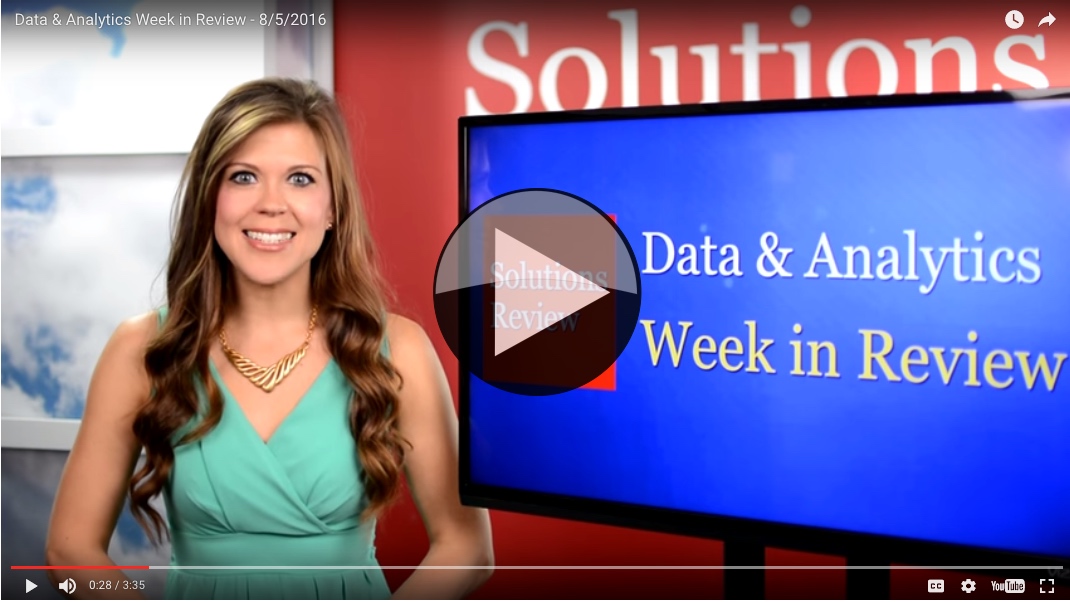 In addition to deep Apache Kafka integration, the new release also supports Amazon Cloud, Salesforce, streaming event replay for un-rewindable sources, and smart edge processing for IoT.
The video further discusses the need to IoT data filter device data at the edge – embed filter logic into the device or sensor logic itself.