It was only a few days ago that I sat through a presentation about the new NonStop systems by a senior manager from the NonStop development team. Covered in the presentation were NonStop running on physical systems as well as virtual systems – an update that is being given to everyone in the NonStop community and one that HPE product management will be providing to the Connect community shortly. At one point in the presentation, there was a PowerPoint slide with the heading "Long term future of NonStop – building on NonStop X, vNonStop and DBaaS to reach new markets." Of course, whenever I see any heading that associates NonStop with new markets then the presentation has my complete, undivided, attention. What was included in the slide, though, was the material I had not previously seen in presentations featuring NonStop systems.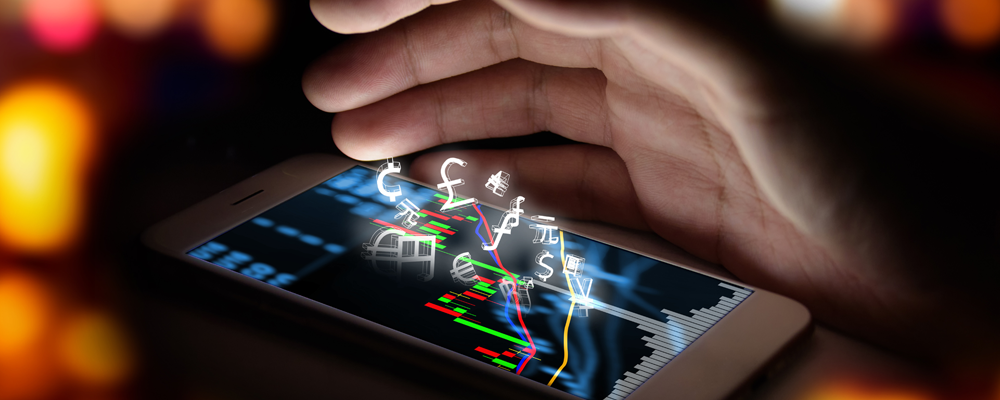 Top of the list? NonStop in support of Blockchain and it became evident that the architecture of NonStop would be extremely beneficial to those considering blockchain in support of currency exchanges, not to mention access to Bitcoin markets and even support for Bitcoin POS / ATM devices. When a country as conservative as Switzerland announced that its national railway company, Swiss Federal Railways (SBB), will "allow Swiss customers (to be) able to buy bitcoins from over 1000 SBB ticket machines" as from November 11, last year, – then there's going to be a lot more attention given to the underlying blockchain technology. Seeing NonStop join the discussion, as HPE indicated was the case, certainly surprised those who had joined me for the presentation.
Other items included in the list were IoT and support for the utility market. While I have written numerous posts about NonStop and IoT it's now a fixture on HPE presentations featuring NonStop. As far as HPE is concerned, NonStop could drive "emergency response, home monitoring (and) smart devices" from applications running on NonStop systems. As for the utility market, NonStop could drive "power stations, aqueducts, canals, dams and even satellites." These should all resonate well with Striim as it is with applications in support of opportunities like this where massive amounts of data are involved and where catching any deviation from normal may easily be missed if left solely to human oversight where Striim truly shines.
As I looked at what I saw coming from HPE as far as the NonStop marketplace goes, it's hard avoiding resorting to clichés and truisms. After all, HPE has invested a lot in NonStop over the past couple of years and we expect to see its latest addition to the NonStop family of systems – the new NonStop X system – shipping in volume. Probably just as importantly, Striim has now been selected by NonStop users for deployment in their enterprises and while the types of use case scenarios has varied widely, this too only adds to the value proposition of Striim. Big data, stream analytics, IoT – maybe not all items immediately associated with NonStop and yet, where HPE is taking NonStop in 2017, all apply and it's a positive sign for the NonStop community that early adoption of Striim among NonStop users has commenced.
The above commentary comes from the latest article featured in the January, 2017, issue of NonStop Insider – Striim rocks the awards season. If as yet you have not become a subscriber to this digital publication you should take a look at the subscription page as each month, there are monthly updates featuring Striim. There will be many use-case scenarios where Striim provides value and already the early adoption among the NonStop users deploying Striim has been in support of traditional transaction processing applications. But when you look at Bitcoin, ticket machines and the Swiss Railways you quickly come to appreciate that it's just an extension to what has been a very traditional, indeed quite staid, application.
"The new machines allow contactless payments using Postfinance-Card, which is a card for postal accounts, American Express, Mastercard's PayPass, and VISA's payWave credit cards. Change for up to 100 francs is available and large notes are accepted up to 200 francs/euros," said the Swiss. But behind the scene will be blockchain technology in support of "the ledger" and as just a different type of database, it will likely need back-up and be subject to more traditional SLAs, all of which will need some form of real time monitoring – one of the more popular aspects of current Striim deployment. That this can all run on NonStop, whether physical or virtual, only makes it more appealing to Striim and I can only imagine how big a chord this strikes with Striim.
The future for NonStop is certainly taking a number of unexpected turns as its value appeals to new verticals that must run continuously, without any downtime. Some of these verticals will be new for NonStop while others will just see some of their more traditional capabilities extended to include new technologies and architectures. And as this future for NonStop unfolds, there's nothing standing in the way of even greater opportunities for Striim as all involve massive amount of data all needing to be collected and analyzed, in real time. Maybe, in NonStop X and vNonStop, the new NonStop systems will usher in the era of expansion all within the NonStop community have anticipated seeing for some time and, with the arrival of this era, Striim will encounter a growing market of its own, supporting this future for NonStop!