Hybrid Cloud deployments, utilizing the capabilities of streaming integration, enables a competitive advantage for organizations.
Data-driven organizations with designs on developing and maintaining competitive advantage are focused on several important objectives. The first is the ability to leverage their real-time data sources, such as business transactions and operational events. The second is to deploy nimble infrastructures that allow for the utilization of those real-time events. The third is for streaming facilities to enable multiple levels and skills within an organization to participate in the development of streaming initiatives, as opposed to simply moving the configuration and deployment of streaming initiatives to senior technical resources.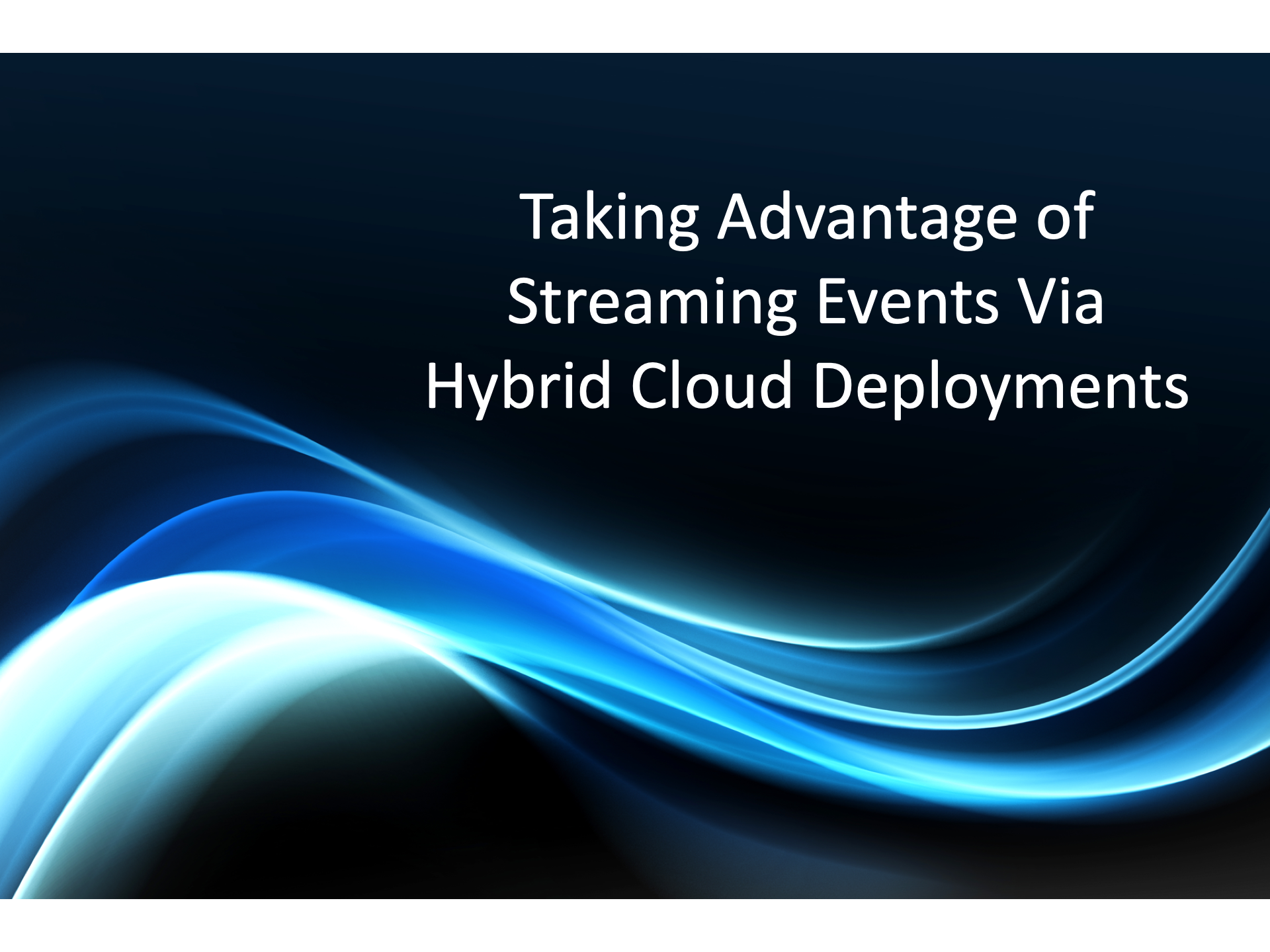 These three objectives allow organizations to take advantage of streaming events by utilizing hybrid deployments that employ on-premises, private cloud, and public cloud resources. Tying these storage, processing, and analysis environments together is a streaming integration layer that allows for the nimble and efficient deployment of events across a data landscape. By avoiding silos and barriers to data access, streaming integration solutions enable the collection and distribution of real-time business events, as well as modern data management architectures to enable the development of competitive advantage.
This competitive advantage not only helps to develop individual streaming applications, but it promotes the distribution of streaming applications across the organization by allowing senior technical employees and technically-oriented resources, such as business analysts and operational teams, to participate in the development, deployment, and maintenance of those streaming initiatives. This widespread involvement ensures that successes move beyond the IT department and distribution meets the widest possible audience.
To learn more about how to leverage streaming events through hybrid cloud deployments, visit our solutions pages on Real-Time Data Integration and Hybrid Cloud Integration, download a free trial of the platform and try it for yourself, or schedule a demo to speak with a Striim technologist regarding your hybrid architecture.