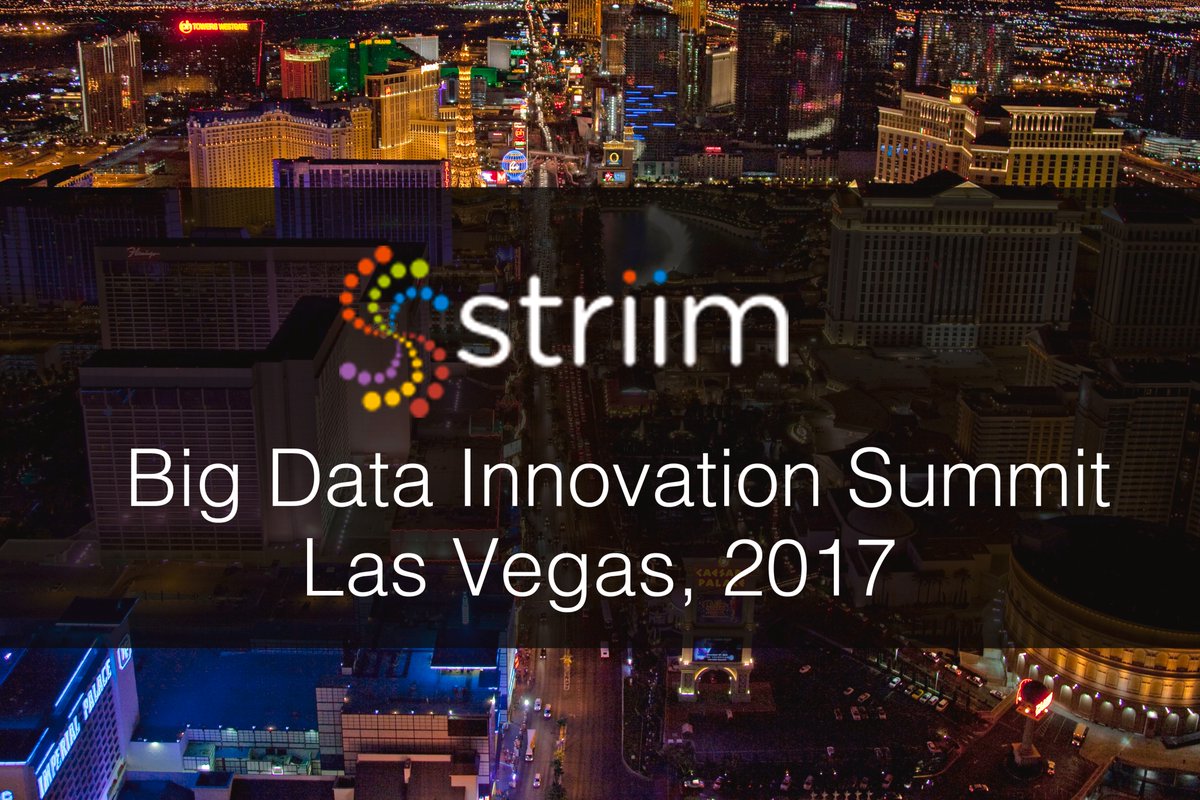 Striim is proud to be a sponsor at Big Data Innovation Summit 2017 at Planet Hollywood in Las Vegas January 25 – 26.
Our lead technologists will be offering demos of the Striim platform tailored to key use cases. Experience why Gartner named Striim a "Cool Vendor" in In-Memory Computing and Innovation Enterprise (IE) awarded Striim the 2016 Data Award for "Most Advanced Data Solution".
Join us for a cocktail Wednesday at 5:30 p.m. at the networking reception to discuss your use cases.
Expo Hall Hours:
Wednesday, January 25 8:00 a.m. – 5:30 p.m. / 5:30 p.m. – 6:30 p.m. Networking Reception
Thursday, January 26 8:00 a.m. – 4:00 p.m.
We look forward to seeing you at Big Data Innovation Summit!