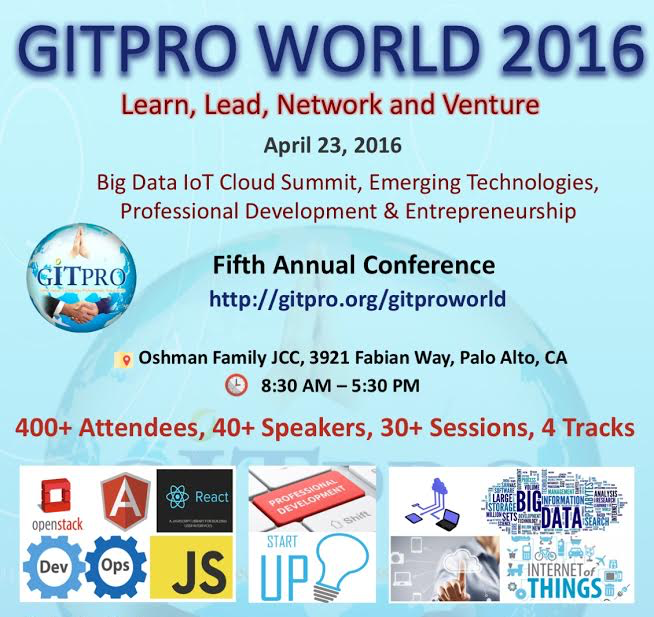 Join Alok Pareek, Striim Founder and EVP of Products, at GITPRO (Global Indian Technology Professionals Association) Saturday, April 23, at 1:30pm – 2:15pm at the Oshman Family JCC in Palo Alto as he presents:
The State of Stream Processing in 2016 –
a 360° View
April 22 at 1:30 p.m.
Oshman Family JCC in Palo Alto
This session will look into today's data management challenges with a focus on stream processing. Alok will overview the state of the streaming industry, technical challenges, and address technical architectural issues (including partitioning, queuing, distribution, caching and storage). Real-world stream processing use cases will be examined.
GITPRO
GITPRO is a networking platform for Technology Professionals for their professional and self development and contribute to the community with their leadership, innovation, skills and resources. Join the Striim team in supporting this phenomenal event.