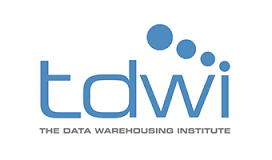 Striim is a proud sponsor of TDWI Las Vegas at Caesars Palace, February 13-15. Please join our lead technologists at booth #203 for a demo of the Striim platform tailored to key use cases. See why Gartner named Striim a "Cool Vendor" in In-Memory Computing and learn how to make use of your data the instant it's born.
While you're there, test your luck in our Gadget Giveaway — a chance to win dozens of cool Star Wars and Pokemon gadgets. Claim your key and see if it unlocks the giveaway box for your choice of prize!
Exhibition Hours:
Monday, February 13, 6:30 p.m. – 8:00 p.m. Opening Reception
Tuesday, February 14, 11:15 a.m. – 2:15 p.m. / 5:00 p.m. – 7:00 p.m.
Wednesday, February 15, 12:15 p.m. – 2:15 p.m.
We look forward to seeing you at TDWI Las Vegas!