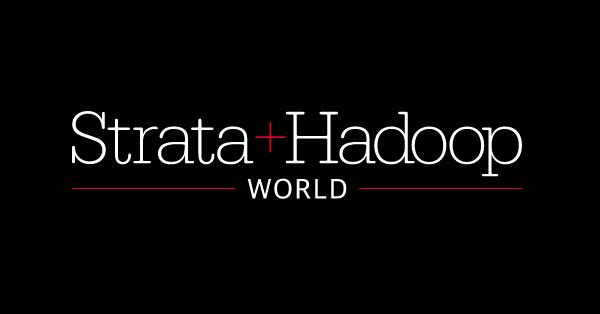 The Striim Team is thrilled to be a key sponsor of Strata + Hadoop World at the San Jose Convention Center in San Jose, March 13-16. We invite you to visit Striim at booth #1328 to check out our newly released v 3.7 of the Striim Platform.
Striim Version 3.7 focuses on facilitating real-time, hybrid Cloud integration, and simplifying the management of applications running on streaming data. Highlights of this latest version include several cloud integrations with Microsoft® data solutions running on Azure®, and enhanced application-to-database management through dynamic schema evolution.
Striim's CTO and lead technologists will be on-hand to answer questions and offer demos of the newest version of the Striim platform.
Here is the schedule of events:
Tuesday, March 14:           5:00 p.m. – 6:30 p.m.  (Opening reception)
Wednesday, March 15:     10:00 a.m. – 4:50 p.m.
 5:50 p.m. – 6:50 p.m. (Booth Crawl)
Thursday, March 16:         10:00 a.m. – 4:20 p.m.
While you are visiting the booth be sure to try your key in the Striim Gadget Giveaway. Grab a key and try to open the giftbox with prizes including a Samsung Gear 360 camera, Amazon Echo Dot, bluetooth speakers, mini drones, and more.
Striim will also be participating in the "Booth Crawl" at the expo hall on Wednesday, March 15th, from 5:50-6:50 pm. We will be serving pizza accompanied by Trumer Pils, which will be "striiming" into official Strim LED-lit glasses.
We look forward to seeing you at Strata + Hadoop World San Jose!