We are excited to announce that Striim has been recognized as a "Best Workplace" on FORTUNE's "2019 Best Workplaces in the Bay Area" list.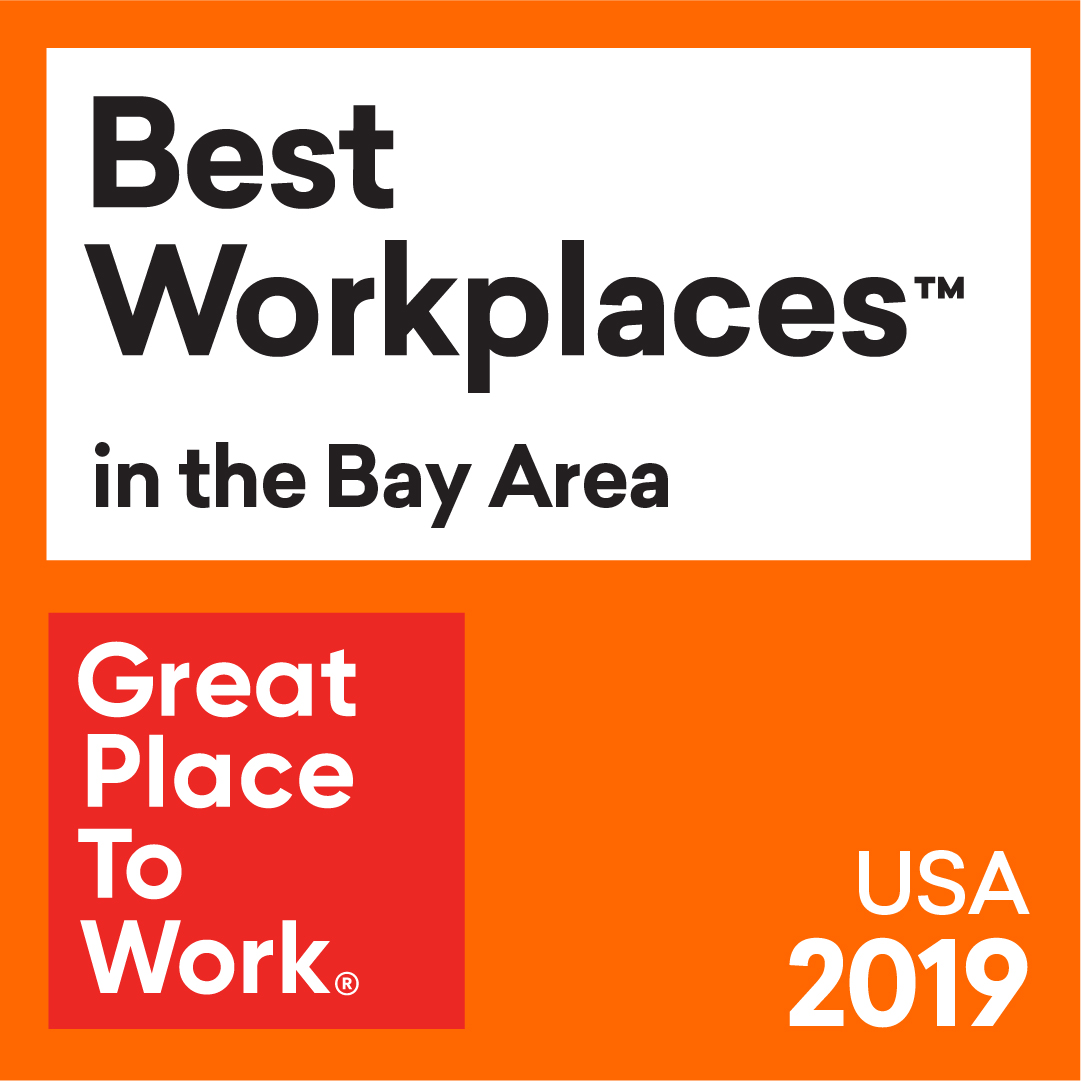 Striim was selected based on a survey that was created, launched, and evaluated by Great Place to Work, a global people analytics and consulting firm.
The rankings took into account more than 30,000 surveys by employees across the Bay Area, designed to evaluate more than 60 elements of an employee's job and work environment, including trust in leadership, camaraderie in a team setting, and respect among colleagues. Employee perks and benefits were also factored into the rankings.
This Best Workplaces in the Bay Area recognition is very important to Striim because the rankings were completely driven by employee feedback that Great Place to Work collected and evaluated. Additionally, given the fierce competition of not only attracting, but also retaining the best talent in the Bay Area, having our employees thrive in a culture that the Striim team Striim works so hard to foster is extremely rewarding and indicative that we're on the right track for employee satisfaction.
Striim scored high across the board in many categories including Justice (100 %), Camaraderie (98%), Integrity (96%), Credibility (96%), and Innovation (96%), just to name a few.
Additionally, according to the survey, the overall Striim employee experience was rated 96%. Other great indications that our employees noted include:
"Managers avoid playing favorites." – 100%
"I can be myself around here." – 100%
"When you join the company, you re made to feel welcome." – 100%
"Management is approachable, easy to talk with." – 98%
"People here are given a lot of responsibility." – 98%
Learn more about what employees had to say about Striim, as well as further information on the company, by reading the full Great Place to Work review.
To learn more about why Striim was included on FORTUNE's Best Workplaces in the Bay Area, as well as to see the full list of winners, please read our press release, "Striim Named One of the 2019 Best Workplaces in the Bay Area by FORTUNE and Great Place to Work."