Enables easy ingestion, change data capture, processing and delivery to BigQuery
As companies move toward hybrid cloud infrastructures, they need to be able to easily move data from on-premise to Cloud environments in real time. With this in mind, the Striim Platform seamlessly integrates with BigQuery, Google's fully managed, petabyte scale, low-cost analytics data warehouse.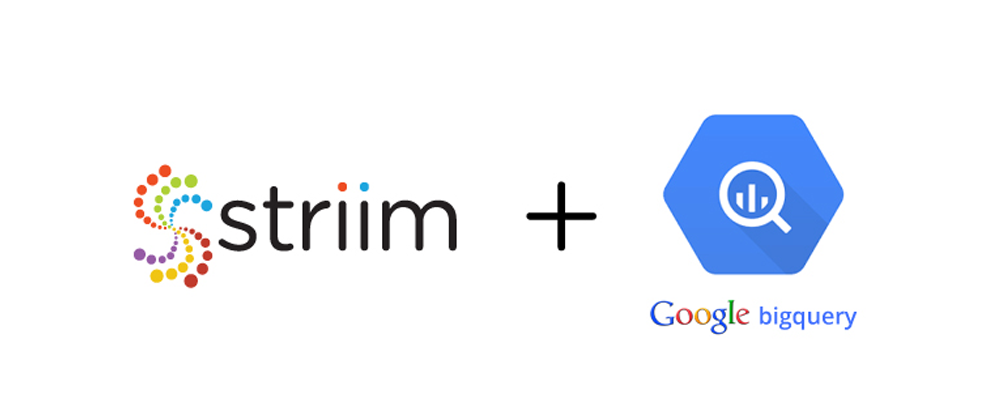 With Striim, users can ingest and process data from virtually any data source – including transactional data from enterprise databases such as Oracle, MS SQL Server and My SQL – and push that data in real time into their BigQuery environment.
BigQuery is Google's fully managed, petabyte-scale, low-cost analytics data warehouse. Because it is serverless, users can quickly and easily deploy large-scale databases and stream massive volumes of data into BigQuery to enable real-time analysis of the data.
Striim is the de facto standard for streaming Change Data Capture (CDC), enabling fast ingestion of transactional data from enterprise databases into a wide variety of Cloud, Big Data and traditional data stores. Striim can also ingest data from log files, message/event queues, IoT sensors, etc., making it the perfect data integration platform for heterogeneous environments.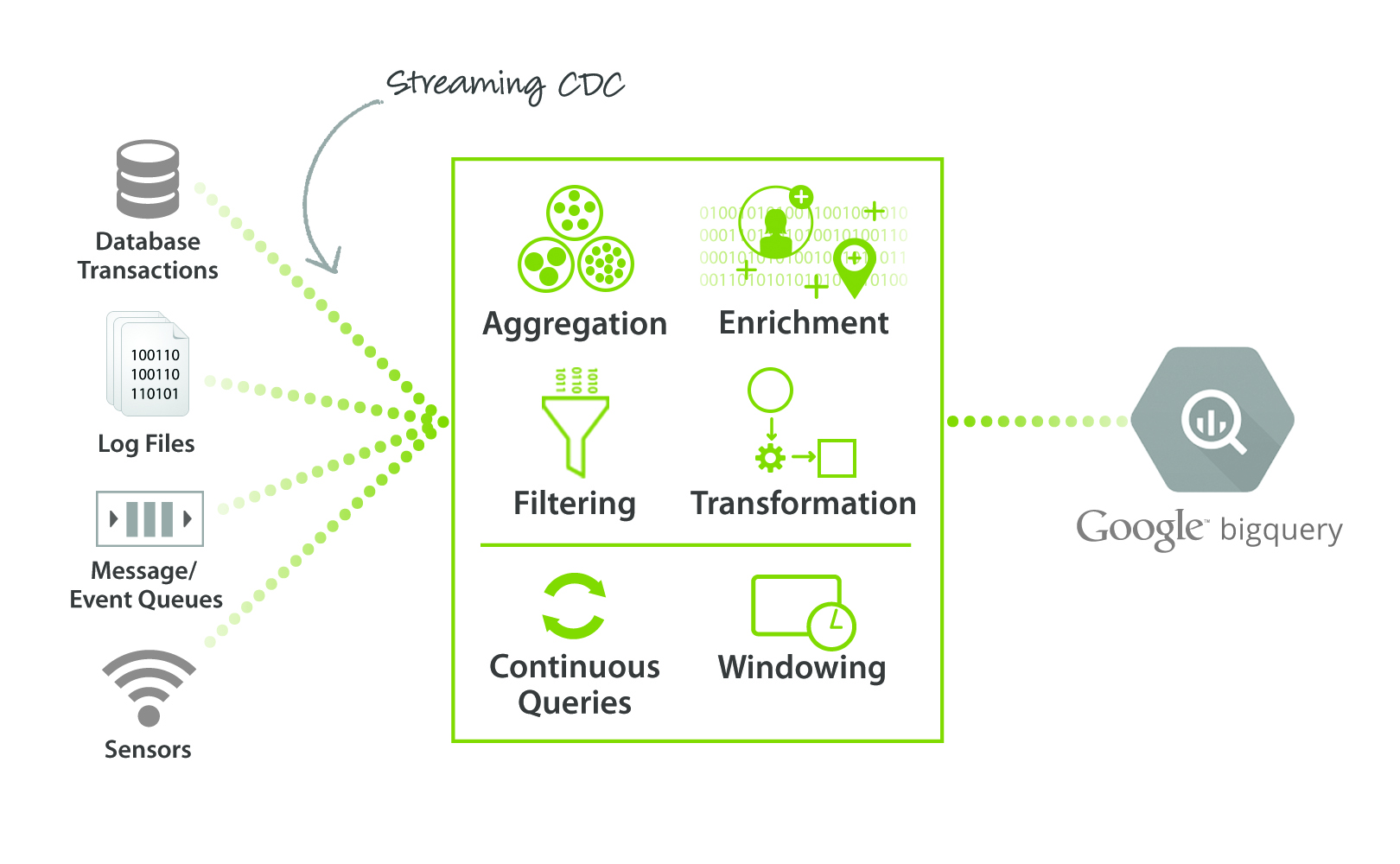 As the data is streaming, Striim is able to filter and pre-process data, making it more valuable in milliseconds. The Striim platform then delivers that processed data in real time into BigQuery, empowering analytics in a variety of different verticals such as financial services, retail, and IoT.
The Striim platform makes it easy to move data from virtually any source into BigQuery, in real time. Striim provides a Wizard to build data pipelines and connect to Google's data warehouse in hours. With Striim's drag-and-drop user interface and SQL-like programming language, it's simple to iterate and tailor this streaming integration solution to the exact needs of the project. And Striim's enterprise-grade features around security and reliability align with BigQuery's replicated storage strategy, ensuring an environment you control.