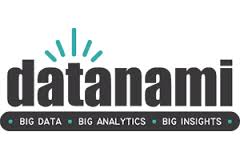 Datanami has published an article I put together discussing an approach to creating a functional Data Lake. Titled "Filling Your Data Lake One Stream at a Time," it expounds on a previous Datanami article by Alex Woodie that strongly suggested following a use-case-by-use-case methodology.
In the article I emphasize the "Think Streaming First" approach, and how streaming integration should be part of any enterprise's overall data strategy. Striim has been designed to enable such an architecture by collecting virtually any data – including change data from transactional databases – as a set of streams, and then processing and enriching that data with context while it's streaming, before landing it in your Data Lake.
If you are implementing a Data Lake, be sure to read this article first. Then, I invite you to consider Striim's end-to-end real-time data integration and streaming analytics platform to feed your Lake with data designed to answer your questions, ensuring it is always current and relevant.