The real-time integration of high volumes of messaging data from Kafka to HBase gives organizations access to current and relevant information about their business that enables them to make key decisions – faster.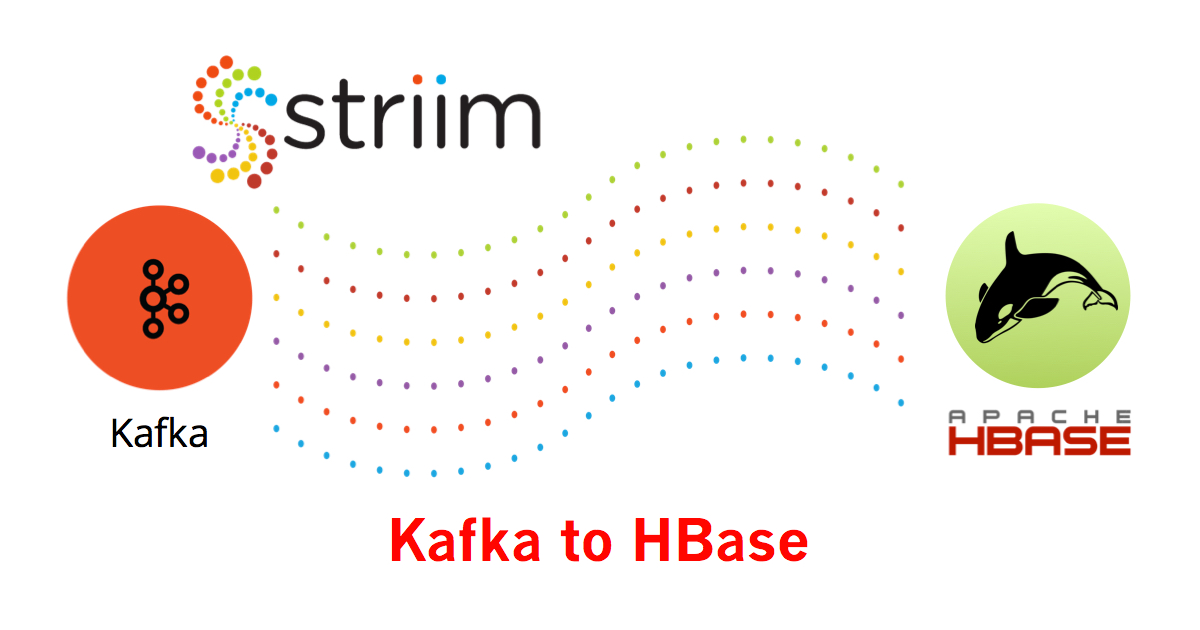 With rich and extensive messaging data at their disposal, organizations of all sizes can gain a deeper understanding of their business and their customers, and identify opportunities for development. For the true value of these large data sets to be realized, they need to be moved from Kafka to HBase, processed, and delivered with sub-second latency – so they are accessible and available to users and analytics applications.
Loading data from Kafka to HBase using a traditional batch-based approach presents significant limitations. The delay in getting data where it needs to be – and in a format that allows it to be immediately understood and utilized – results in missed opportunities to make decisions that optimize operations, improve customer experience, and increase revenue. Ingesting large volumes of data without any pre-processing also creates storage challenges and hinders access to actionable data analysis.
Striim makes it possible for users to build real-time data pipelines from Kafka to HBase and generate real value from the data and their investment in Big Data environments. Striim can support continuous, non-intrusive data ingestion to deliver data in real-time from Kafka to HBase in milliseconds. By processing the data in-flight without adding latency, data that is not relevant can be filtered out to help users manage storage capacity more efficiently. Striim also enriches the data with additional context to make analytics faster and easier.
For time-sensitive use cases where more urgent action is required, Striim offers streaming analytics capabilities to detect patterns and anomalies while the data is in-flight from Kafka to HBase. Interactive dashboards effectively visualize real-time data and highlight insights and alerts. Users can pinpoint issues and take immediate action on the results of pattern matching, correlation, outlier detection, and predictive analytics.
For more information about real-time data integration and processing from Kafka to HBase, please visit our Kafka integration page.
To experience for yourself how real-time data integration from Kafka to HBase works, and to talk to one of our lead technologists, please contact us to schedule a demo.