Striim will be sweating it out at Caesars Palace in Las Vegas this week, July 17-20, exhibiting and speaking at IoT Evolution Expo. This is the self-proclaimed leading educational and networking forum for the IoT ecosystem and for any company looking to understand how to develop and implement IoT solutions that drive measurable results and business transformation.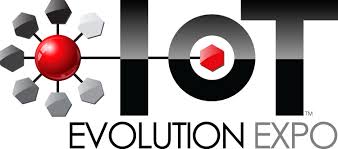 Striim will be showcasing its capabilities in IoT data management through its Striim for IoT solution, which was introduced in May 2017 to help enterprise companies address the primary challenges to the IoT infrastructure: 1) managing the tsunami of data generated by IoT devices, 2) integrating IoT data with the enterprise and analyzing it in real time, and 3) addressing security issues associated with the explosion of connected devices. We're excited to share more details and use cases related to this solution since unveiling it!
Steve Wilkes, our Founder and CTO, will also be speaking in two panel discussions:
Managing Massive Data: The Great Challenge
Wednesday, July 19
8:30am PT
IoT Business Intelligence/Analytics – Forum 17
Real Time Big Data: Managing the IoT Streams
Wednesday, July 19
1:30pm PT
IoT Business Intelligence/Analytics – Forum 17
In attending recent IoT events, Striim has noted a strong focus on IoT hardware, and not as much on the data that connected devices are producing. With the massive volumes of IoT data being generated, enterprise companies are being bombarded with data from a variety of sources. To survive, they'll need to adopt a modern data architecture. Unfortunately, using traditional methods such as batch data capture is no longer a realistic option, as incoming data is only actionable for a limited time.
Striim will be using its presence at the event to promote the evolution of a "streaming-first" data architecture and why companies need to adapt in order to remain competitive.
Please visit us at booth #614 to learn more about our IoT solutions, say "Hi!," or try your hand in our Gadget Giveaway for your chance to win a cool prize from our gadget box.
Read our related press release, "Steve Wilkes, CTO of Striim, to Speak at IoT Evolution Expo in Las Vegas," to learn more
See you in the desert!