STRIIM BLOG
Alok Pareek Presenting at GITPRO World 2015 Sat., April 25th in Palo Alto, CA
>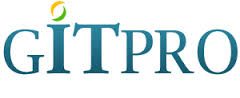 WebAction EVP of Products, Alok Pareek, will present at GITPRO World 2015 Saturday, April 25th from 1:00 p.m. to 2:15 p.m. Alok will discuss the challenges involved with building applications and trying to incorporate multiple frameworks/technologies for realtime Big Data integration, stream analytics, search/indexing, and data visualization. He will explain how using a high-velocity stream analytics platform can offer the transparency needed to identify potential issues and proactively resolve them. Kapil Surlaker, Director of Engineering, Data Analytics Infrastructure at LinkedIn will be co-presenting and will cover Building a Big Data Pipeline.
GITPRO World 2015
The GITPRO (Global Indian Technology Professionals Association) event will be held at the JCC, 3921 Fabian Way,Palo Alto, CA and will run from 8:30 a.m. to 5:30 p.m. with presentations focused on: Big Data IoT, Emerging Techonolgies, Professional Development, and Startup Entrepreneurship.
Getting started is easy.
Sign up for a free trial or talk to a cloud integration expert.