STRIIM BLOG
WebAction Presenting at TM Forum Live! June 1-4, 2015 Nice, France
>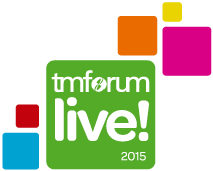 We are looking forward to TM Forum Live! in Nice, France June 1-4. Meet the WebAction team at Booth #50 on the 3rd floor:
Monday 5:30 p.m. opening reception
Tuesday 8:00 a.m. – 6:30 p.m.
Wednesday 8:00 a.m. – 6:00 p.m.
Thursday 8:00 p.m. – 1:30 p.m.
WebAction Co-founder and EVP, Sami Akbay, will discuss the "Internet of Analytics" in an IoT Summit track session on Wed, June 3 at 3:10 p.m.
HOW TO: The Internet of Analytics — Discovering Actionable Insights from High-Velocity Streams of Realtime IoT Data
IoT devices generate high-volume, continuous streams of data that must be analyzed in-memory – before they land on disk – to identify potential fault conditions or business opportunities. Companies need to build robust yet flexible applications that can instantly act on the information derived from analyzing their IoT data. Learn how you can easily handle realtime data acquisition across structured and semi-structured data, windowing, fast in-memory streaming analytics, event correlation, visualization, alerts, workflows, and smart data storage.
TM Forum Live! 2015
TM Forum Live! will be held at the Nice Acropolis Center, hosting 500 companies from 80 countries and will focus on Digital Business. Learn important industry trends and discuss best practices. Connect and network with the who's who of the digital ecosystem in a unique, collaborative environment to develop solutions to key digital business challenges and put profitable strategies into play. Focused on actionable outcomes, you'll experience essential case studies, live proof-of-concept demos, and thought-provoking discussion and debate with your business and IT peers. Make it real!
Getting started is easy.
Sign up for a free trial or talk to a cloud integration expert.