STRIIM BLOG
WebAction presenting at Disrupt Tech 2015 in Austin May 15th
>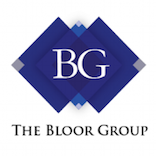 WebAction Co-Founder and EVP, Sami Akbay, will present High-Velocity Stream Analytics: Disrupting Core Batch Infrastructures at Disrupt Tech 2015 in Austin, TX, May 5th at 1:20 p.m. The event will span 8:30 a.m. – 4:00 p.m. at the Courtyard by Marriot, Downtown/Convention Center.
Register now and use the coupon code WEBACTION to get 70% off the list price.
High-Velocity Stream Analytics: Disrupting Core Batch Infrastructures
Streaming data is emerging as the future norm, while our highly tuned batch-oriented infrastructures were not tuned for the challenges of this new high-velocity data. Correlating, aggregating, and making sense of streams in realtime requires new tools and in most cases, deep coding skills. Learn how WebAction, the most comprehensive stream analytics platform, can be used to accomplish this new difficult task with familiar SQL skills. High-velocity stream analytics creates many new opportunities disrupting areas of the enterprise including: intelligently automating operations and advanced contextual marketing. WebAction brings all of your streaming data together on a single, easy-to-use platform, allowing you to build custom stream analytics applications in days. Learn how unique actionable insights can be gained and incorporated into your workflows when previously analyzed context data is correlated with your streaming data in realtime.
DisrupTech: Analytics, Big Data and Beyond
The Bloor Group, an IT Analyst firm based in Austin, is launching a conference this year called DisrupTech, May 15th. The mission of the show is to provide insights about technology disruption, and explain how companies can take advantage. It will cover issues like Social, Mobile, Analytics and Cloud, with a particular focus on Open-Source software. The conference is designed to share insights about how to dramatically lower costs, or increase revenues through new lines of business or other optimizations that can result from using disruptive technology.
Getting started is easy.
Sign up for a free trial or talk to a cloud integration expert.