STRIIM BLOG
WebAction Exhibiting at TDWI Las Vegas 2015
>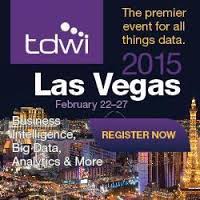 Register now and meet the WebAction team February 22nd – 25th at TDWI Las Vegas 2015, to learn about innovative realtime use cases for high-velocity big data analytics. Come by our booth (#201) to see a demo of our realtime stream platform and receive your TDWI coupon book stamp for a chance to win an iPad Mini.
Monday 6:30–8:00 p.m. opening reception
Tuesday 11:15 a.m.–2:15 p.m. and 5:00–7:00 p.m.
Wednesday 11:15 a.m.–2:15 p.m.
 TDWI Las Vegas 2015
The conference runs, 22nd – 27th, offering education, training and networking to foster career growth and achieve business objectives. The conference will focus on BI Essentials, Business Analytics, Data Analysis and Design, Data Asset Management, and Leadership and Management. The featured track of courses "The Evolving Information Architecture" will address:
How well does your current information architecture support your enterprise's goals and needs?
Are you delivering the right information at the right time to the people who need it?
Are those consumers able to both understand and act on the information delivered?
To register and learn more about TDWI's training schedule and agenda refer to: http://events.tdwi.org/Events/Las%20Vegas%202015/Information/Registration#deadline
Read the TDWI Best Practices Report: Real-Time Data, BI and Analytics Report
See other upcoming WebAction events.
Getting started is easy.
Sign up for a free trial or talk to a cloud integration expert.