STRIIM BLOG
WebAction Exhibiting at Hadoop Summit 2015 in San Jose
>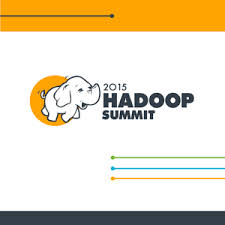 We look forward to seeing you at Hadoop Summit 2015 in San Jose, CA!
If you're considering a Stream Analytics initiative, please be sure to stop by WebAction's booth S14 to speak with our lead technologists and check out our latest Stream Analytics use cases. You can also try a key to unlock our Geek Gadget Giveaway.
Highlights of our demos include:
how to quickly deliver true realtime, high-velocity analytics
ease-of-use enhancements, enabling your SQL developers to quickly deliver custom stream analytics applications
advanced time-series and windowing capabilities
sophisticated query capabilities
virtually limitless scalability
Exhibition Hall hours:
Tuesday, June 9 – 10:45am – 4:35pm/6:05pm – 7:00pm evening reception
Wednesday, June 10 – 10:45am – 4:35pm
Thursday, June 11 – 10:30am – 1:30pm
Receive a 20% Discount for Hadoop Summit 2015
Register here with discount code 15Disc20SponX to receive 20% off an all-access pass courtesy of WebAction. The event will be held at the San Jose Convention Center at 150 West San Carlos St., SJ, CA.
Hortonworks and Yahoo! are pleased to host the 8th Annual Hadoop Summit, the leading conference for the Apache Hadoop community. This event, expanded now to three days, will feature many of the Apache Hadoop thought leaders who will showcase successful Hadoop use cases, share development and administration tips and tricks, and educate organizations about how best to leverage Apache Hadoop as a key component in their enterprise data architecture. It will also be an excellent networking event for developers, architects, administrators, data analysts, data scientists and vendors interested in advancing, extending or implementing Apache Hadoop.
Getting started is easy.
Sign up for a free trial or talk to a cloud integration expert.