STRIIM BLOG
The Bloor Group Lists WebAction as One of the 10 Companies to Watch in 2015
>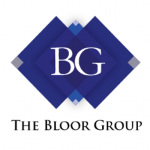 chooses WebAction in their list of 10 Companies to Watch in 2015. The yearly Inside Analysis blog highlights companies and technologies that exemplify innovation in the IT industry. Chief Analyst, Dr. Robyn Bloor, notes that "WebAction has built a coherent and easy to use platform primarily for developing real-time analytics applications." The WebAction Real-time App Platform can correlate data from multiple structured or unstructured data sources.
WebAction provides a library of pre-built micro applications which are the latest development in the evolution of stream processing designed to
apply business logic for relevant, actionable and predictable information in real-time
effortlessly scale-out high volumes of different types of business data in-memory
deliver intelligence in an accessible, easy, and secure manner
Learn More About WebAction from the Bloor Group
For more information on the WebAction platform, download the recent Bloor Group white paper: The Genesis of the Real-time Enterprise: How WebAction Enables Truly Responsive IT Applications
Getting started is easy.
Sign up for a free trial or talk to a cloud integration expert.