STRIIM BLOG
Striim Launch Event at Strata + Hadoop World NY 2015
>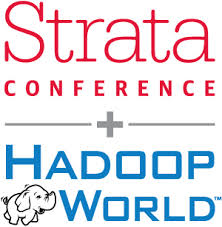 Join the Striim Team at Strata + Hadoop World NY at booth 502 for a live demo of Striim, the fall release of our streaming analytics and intelligence platform. Get your streaming data integration and streaming analytics questions answered and take home a sample version of our new software.
Be sure to claim your key for the Geek Gadget Giveaway, an acrylic box filled with fun prizes, such as: mini drones, Pebble watches, a Kindle, DKnight bluetooth speakers, a Fuji instant camera and an iHome Star Wars Death Star bluetooth speaker. If your key unlocks the box, pick your choice of gadget!
Expo Hall Hours:
Wednesday 9/30 10:30 a.m. – 7:00 p.m.
Thursday  10/1 10:30 a.m. – 4:35 p.m.
Booth Crawl:
Wednesday, 9/30 6:05 – 7:05 p.m., come by the Striim booth to get the party started with Prosecco and appetizers.
Data After Dark
Wednesday, after the booth crawl, head to the Meatpacking District for Data After Dark: High Line Hop where we will continue the celebration with the East Coast Launch Party of Striim at The Penthouse at The Park NYC, Sept. 30, 8:00 p.m. – 10:30 p.m. We will be hosting cocktails and dessert. Don't forget your Strata + Hadoop badge — it's your ticket to the party.

In order to solve the real-time streaming analytics problem, you must first solve the streaming data integration problem. Striim is an end-to-end streaming data integration and operational intelligence platform enabling continuous query/processing and streaming analytics. With Striim, you can get to know your data – and sort out what's important – the instant it's born.
Striim specializes in multi-stream integration from a wide variety of data sources including transaction/change data, events, log files, application and IoT sensor data. Add structure, logic and rules to streaming data. Define time windows for analysis. Detect outliers, visualize events of interest, and trigger alerts and automated workflows – all within milliseconds.
Getting started is easy.
Sign up for a free trial or talk to a cloud integration expert.