STRIIM BLOG
Register Now for the TDWI Webinar "Real-Time Data, BI and Analytics"
>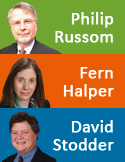 Sign up for the TDWI webinar on October 14, 2014 at 9:00 AM PT sharing research findings from TDWI's new Best Practices report, Real-Time Data, BI, and Analytics: Accelerating Business to Leverage Customer Relations, Competitiveness, and Insights.
About the TDWI Webinar
Learn more about trends and drivers for real-time data, BI and Analytics. "Over three quarters of organizations surveyed consider real-time operations as an opportunity" ~ TDWI Report. The analysts will cover real-world use cases fueling the competitive edge behind organizations using real-time data. Learn the best real-time options poised for the greatest adoption in coming years.
Learn More about the WebAction Real-time App Platform

Getting started is easy.
Sign up for a free trial or talk to a cloud integration expert.