STRIIM BLOG
Perseverance Pays Off Big As WebAction Closes on $20million of Venture Financing
>
When you consider just how much financial news the WSJ receives each day it's a challenge for any company to catch the attention of the editorial staff, but WebAction Inc. managed to do so. For WebAction to make it into any Wall Street Journal (WSJ) article is no mean feat by any metric you may choose to use and their perseverance has ensured there will be more good news coming from the company in the near term. In the news column, Venture Capital Dispatch, within the section The Daily Startup, you will read how, "WebAction Inc. said Intel Capital led a $20 million Series B financing to expand the technical depth and market reach of its Striim platform, accelerate sales and build channels to help meet demand."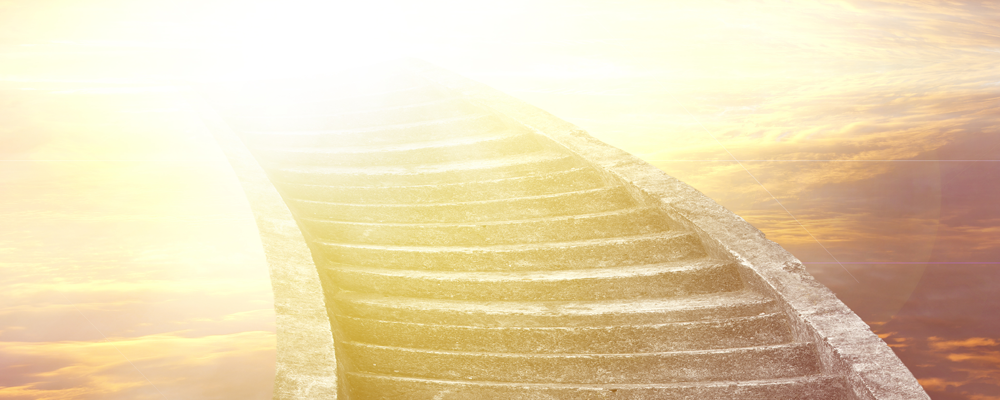 Michael Gore, pictured above, a paraplegic and the subject of the post of May 6, 2014, Step on the gas! demonstrated perseverance when he walked into a conference with the aid of computer controlled partial exoskeleton suit and I am constantly reminded of just how much can be gained through perseverance. For the NonStop community however, WebAction's perseverance represents a sizable bet being placed on the future success of what is now being called Striim on the NonStop platform. Striim is the result of a rebranding program (and it's pronounced, stream) and, according to the WebAction press release, "The platform remains the same enterprise-strength, end-to-end streaming data integration and operational intelligence solution that has been generally available from WebAction for the past year."
Of late I am being asked more often about what it is that makes WebAction so special and how does it apply to solutions already in place on the NonStop platform. One way to respond to this question can be found in the press release and I think it defines the value proposition of the Striim product well. "When deeper insights are needed, the Striim platform enables correlation of streaming information, anomaly detection, and the ability to identify interesting events and patterns while the data is in-motion. All this information can be stored, visualized through real-time streaming dashboards, and used to immediately trigger alerts and workflows."
Increasingly, enterprises are looking for ways their applications can be self-healing and can make critical adjustments as changing circumstances dictate. These applications need to be better informed about what's happening all around them – it is the behavior of people and systems that is becoming the most important consideration, given the need of every enterprise to be able to respond in a timely manner to changing business conditions just to stay in business. An external intelligent screening facility is mandatory in order to make this happen and with Striim, something very practical and fully capable of handling the volumes of data enterprises expect to come their way has made it into the marketplace. And it now has come to the attention of some of the biggest technology firms in Silicon Valley.
In a world destined to be completely connected, where every device is sending signals about their status, the well-defined Internet of Things (IoT), or as it has been recently described, the Internet of Everything, the volume of information is only escalating and it needs a lot of extra work being done to truly identify those events of interest. That a company as influential as Intel Capital has recognized the value of WebAction and led the round of Series B funding speaks volumes of just how high they value Striim even as Intel builds a stronger presence in the world of big data and data analytics. Back in March, 2014, Intel invested $740 million in Cloudera giving it an 18 % stake in the company that provides software for what Intel calls "crunching Big Data." The story that is now emerging is that Intel is placing even bigger bets on the likes of Cloudera versus its competitors, HortonWorks and Pivotal, to better manage data now part of Hadoop.
Consider all three of these companies as providing added-value distributions of Hadoop, as Hadoop has become the preferred vehicle to sort through and analyze the massive amounts of information generated via the Internet and escalating rapidly with the explosion in usage of mobile devices. Clearly, Intel has a game plan and one that includes WebAction right alongside Cloudera where the upside essentially has no limits. These are heady times for all investing in big data and data analytics and for good reason. The stakes are just that high and for WebAction to be given such a high-profile seat at the table bodes well for its future.
Nothing in business is ever guaranteed nor can assumptions ever be made about the likelihood of success of one vendor versus another. However, there's no denying that having someone as influential as Intel on your side speaks volumes about just how good a product you have produced. For the NonStop community this is particularly encouraging news as there's no bigger body of mission critical transaction processing than what exists today on NonStop systems, a key benefactor of Striim when it comes to such things as fraud prevention, service level agreement compliance and just simply keeping the data in synch across a network of systems. Striim has arrived and with it a very significant partner and there's no denying that WebAction has attracted the attention of one of Silicon Valley's stalwarts – perseverance on the part of WebAction has truly paid off!
Getting started is easy.
Sign up for a free trial or talk to a cloud integration expert.